Jeremiah Stromberg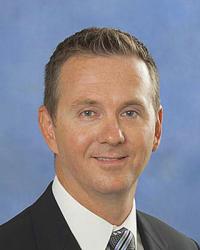 Full Name: Jeremiah Stromberg
Title: Assistant Director
Commission Title: Commissioner
Role Group: Parole & Probation
Agency: Department of Corrections
Unit: Community Corrections
Address: 2575 Center Street NE
Salem, Oregon 97301
Region: West
Email: Jeremiah.P.Stromberg@doc.state.or.us
Office Phone:
Direct Phone: 503-945-8876
Cell/Mobile:
Fax 1:
Fax 2:
Website:
Note:
Jeremiah Stromberg is currently serving as the Assistant Director of Community Corrections for the Oregon Department of Corrections. This role includes oversight of the community corrections grant in aid funding; development of statewide legislation, policies, and rules that govern community corrections; Jail Inspections; program evaluations; liaison between the Counties of Oregon and the Department of Corrections; and Interstate Compact.

Jeremiah served on the Oregon Board of Parole & Post-Prison Supervision from 2009–2012, first as the Executive Director before being appointed by Governor John Kitzhaber as a member of the Board. From 1997–2009, he worked for Multnomah County Department of Community Justice in Portland, Oregon in a variety of roles including: Lead of the Juvenile Sex Offender Treatment Unit within the Juvenile Detention Center; Manager of the Adult Secure Residential Treatment Program; Manager of the START Drug Court; Manager of the Parole and Probation Domestic Violence Unit, and Manager of the Local Control Supervision Unit.