Pat Tuthill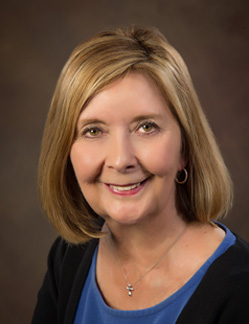 Full Name: Pat Tuthill
Title: Ex Officio / Victim's Advocate / Interstate Commission for Adult Offender Supervision (ICAOS)
Commission Title: Ex Officio / Victim's Advocate / Interstate Commission for Adult Offender Supervision (ICAOS)
Role Group: Other
Agency:
Unit: P.O. Box 3144
Address:
Tallahassee, Florida 32303
Region: South
Office Email: pat.tuthill@djj.state.fl.us
Email: tuthillfoundation@gmail.com
Office Phone:
Direct Phone: 850-585-6041
Cell/Mobile:
Fax 1:
Fax 2:
Website: http://www.interstatecompact.org/
Note:
Following the murder of her daughter, Peyton Tuthill in 1999, Pat left her career as director of human Resources with a medical center, to become a legislative activist, public speaker and advocate for victims issues and public safety. She lobbied all 50 states to pass a new, tougher Interstate Compact for Adult Offender Supervision (ICAOS) that governs the interstate relocation and transfers of probationers and parolees across the country. In October 2005, she joined Governor Romney as he signed Compact legislation in Massachusetts achieving her dream of enacting the Compact in all states. She has been referred to as an "outspoken" advocate in promoting public safety and victims' rights. Pat has become a national speaker and trainer for criminal justice professionals, victims groups, judiciary, and policy makers.
Pat has continued her focus on Restorative Justice and speaking to and working with incarcerated inmates on both the Impact of Crime, Accountability, and Returning to Communities. In addition she works with offenders families to listen to concerns regarding transfers and informs them on necessity of Compact and public safety issues.
She received the Ronald Reagan Public Policy Award from US Attorney General Eric Holder in 2014 championing the implementation of a national automated victim notification system. APPA awarded her Judge Joe Kegans Award for Victim Services in 2011. Selected as 1 of 25 Women You Should Know in Florida.
Pat founded the Peyton Tuthill Foundation that awards college scholarships to children who have been left behind by homicide, assist survivors and victims in navigating the criminal justice system to ensure their rights are protected, and promote restorative justice. $50,000 awarded as of 2016. As a result of her work she has filmed several documentaries. MSNBC, ID Discovery, BBC Discovery Channel, and French documentary titled Human that premiered at the United Nations in September 2015.
Appointments: Ex-Officio Victims&rsquo; Representative to the National Commission for the Interstate Compact; Appointed by 3 Florida governors as the victim representative to the Florida State Compact Council; Appointed as the victim representative to the Florida State Council for the Interstate Juvenile Compact; American Corrections Association Delegate. She is a graduate of Southern Illinois University and holds a MS in Human Resources Management and is a member of both APPA and ACA, Victim Issues Committee, POMC, and NOVA.<br />