Sara Andrews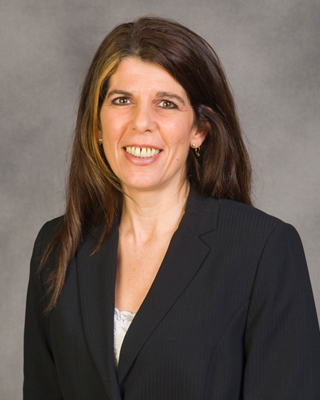 Full Name: Sara Andrews
Title: Director
Commission Title: Commissioner / Compact Administrator
Role Group: Parole & Probation
Agency: Supreme Court of Ohio
Unit: Criminal Sentencing Commission
Address: 65 South Front Street
Columbus, Ohio 43215-3431
Region: Midwest
Office Email: ohio.compact@odrc.state.oh.us
Email: sara.andrews@sc.ohio.gov
Office Phone:
Direct Phone: 614-512-1794
Cell/Mobile:
Fax 1:
Fax 2:
Website:
Note:
Sara Andrews serves as the Director of the Ohio Criminal Sentencing Commission, effective January 2015. In 1990, the General Assembly created the Ohio Criminal Sentencing Commission by statute. The Commission is a 31 member group chaired by the Chief Justice of Ohio. Ten members of the Commission are judges appointed by the Chief Justice, 12 members are appointed by the Governor, 2 cabinet directors, 2 state agency leaders as well as 4 members of the General Assembly serve on the Commission. It is responsible for reviewing Ohio's sentencing statutes and sentencing patterns, and to make recommendations to the General Assembly regarding statutory changes.

Before her appointment as the Director of the Ohio Criminal Sentencing Commission, Sara was a more than 20 year veteran with the Department of Rehabilitation and Correction, holding a number of leadership positions, most recently as the Deputy Director of the Division of Parole and Community Services (DPCS) and Chief of the Adult Parole Authority (APA). In that role, she managed the Ohio Parole Board, the Office of Victim Services, the Bureau of Research, Office of Offender Reentry and Religious Services, Jail inspection and oversight, community supervision, fugitive and interstate compact operations, and DRC funded community corrections throughout the State of Ohio. She was also the Ohio Commissioner and national Chair of the Interstate Compact for Adult Offender Supervision and continues to serve in that capacity.

Sara's academic background includes a B.A. from the University of Northern Colorado and M.S. degree from the University of Dayton, Ohio. She is a member of Ohio Justice Alliance for Community Corrections, the American Probation and Parole Association, serves as an appointed member of the Attorney General's Ohio Law Enforcement Gateway Steering Committee and Advisory Board, the Commission on Technology and the Courts of the Ohio Supreme Court, served as a member of the Ohio Supreme Court's Joint Task Force to Review the Administration of Ohio's Death Penalty and most recently represents the Chief Justice on Governor Kasich's Ohio Task Force on Community-Police Relations.Sara is also a recipient of the United States Attorney General's William French Smith award, the 2013 Ohio Community Corrections Association President's award, 2013 Ohio Justice Alliance for Community Corrections Bennett J. Cooper award, 2014 Interstate Compact Adult Offender Supervision Executive Director's Leadership award.