On Wednesday, June 19, 1 new enhancement was launched in ICOTS. This is the 4th and final enhancement release for FY 2019.
The description of the changes are as follows:
1.) New Workflow Process for Return to Sending State RFRI -The new Return to Sending State RFRI activity includes three items in the activity check list:
Returning Offender's Residence
Returning Offender's Employment / Means of Support
Departure Information
Items not necessary for a returning offender, such as a copy of the offender application, conditions of supervision, and offense information, are not required on the returning RFRI.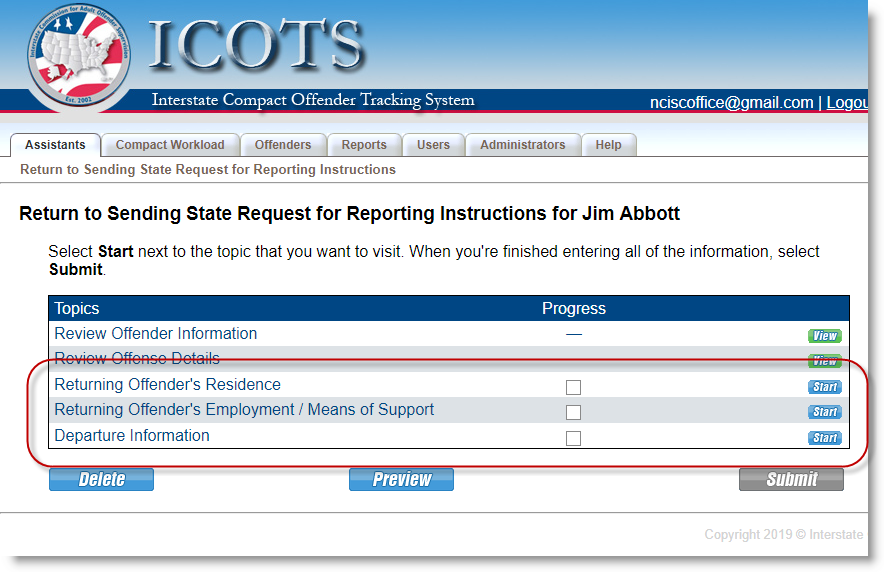 The regular RFRI activity no longer has the reason "Transferred offender returning to sending state".
Old regular RFRI: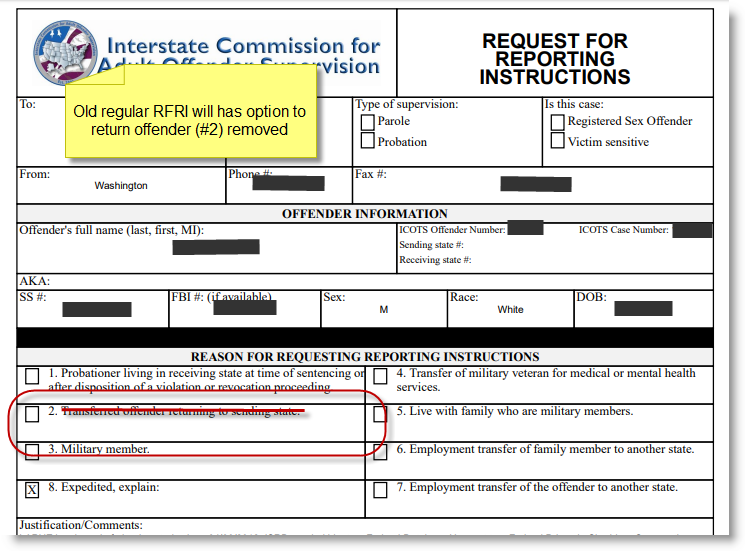 New regular RFRI: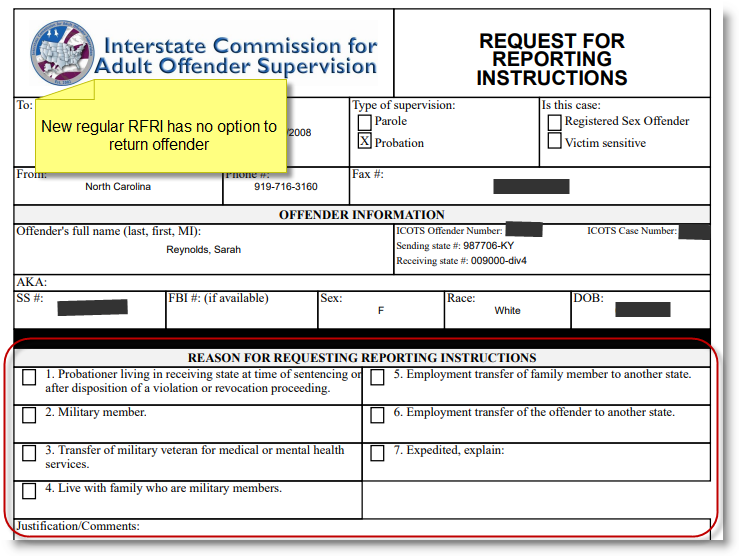 When a receiving state PO initiates an RFRI from the offender profile, the Returning RFRI activity will be created as long as they select the radio button "allowing an offender to return to sending state?".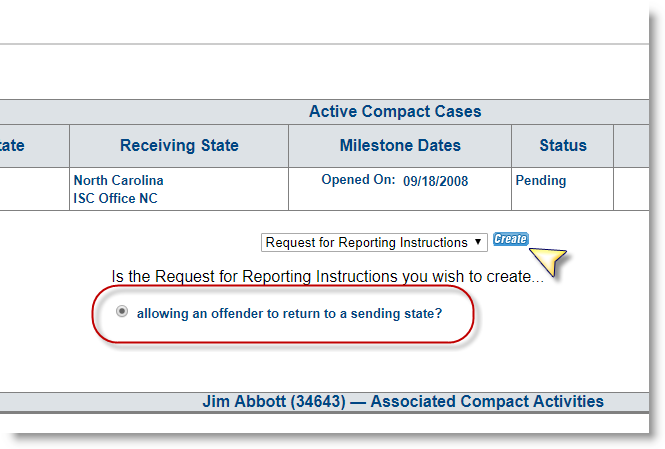 On the Assistants tab for creating an RFRI, selecting "for an offender who wishes to return to a state that transferred their supervision" will create the new Returning RFRI activity, instead of the normal RFRI.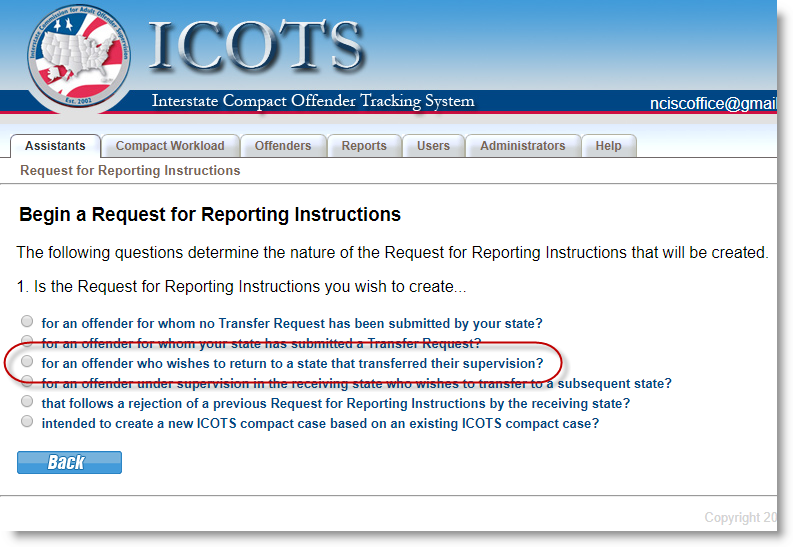 The new activity collects the Intended Return Date, which will display on the Returning RFRI PDF, as well as the Reply to Returning RFRI activity where it's visible to the sending state user. The comment field displayed below should include the offender's reason to return and other relevant information as needed. The receiving state can also use this field or the attachment field to explain why information such as the returning address is 'unknown.'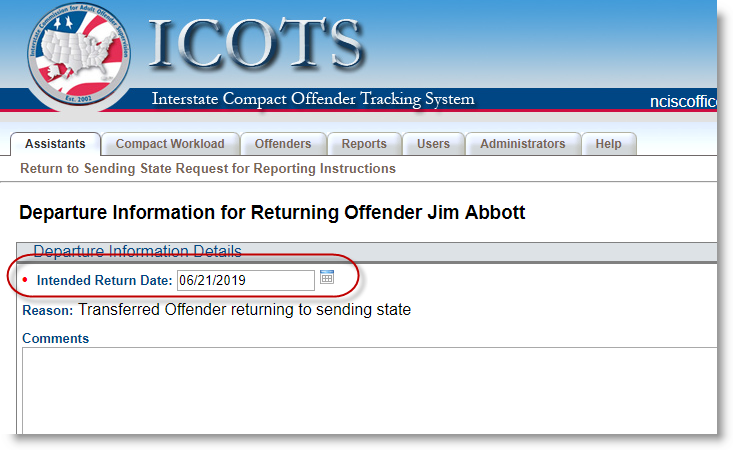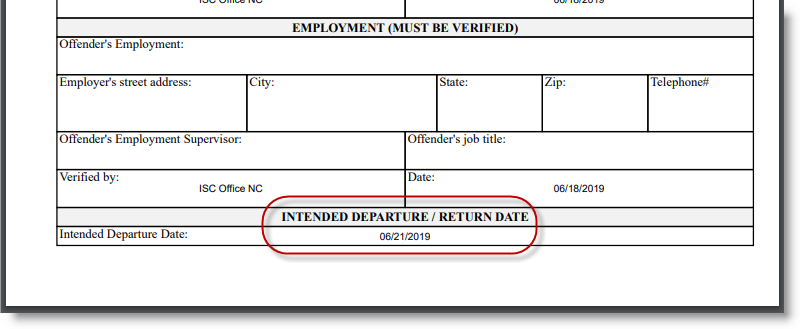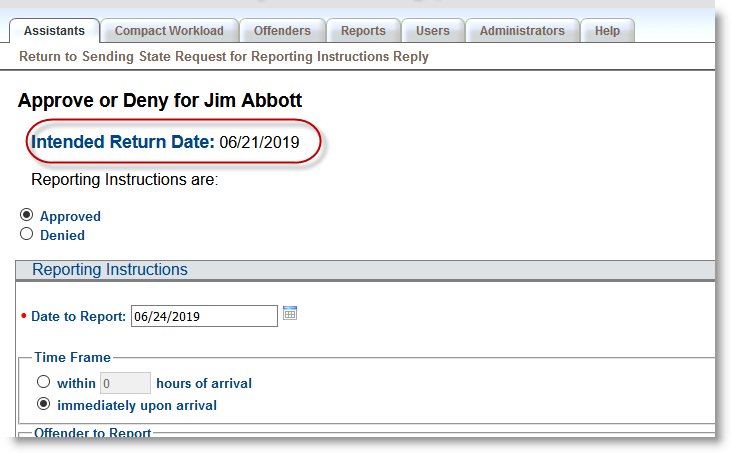 Training Note: Remind users to submit NOD and Case Closure upon departure of the offender. For cases in which the returning address is 'unknown,' pre-mature submission of these activities and the NOA by the sending state change the primary address of the offender to 'NULL' and may prevent creation of a subsequent Case Closure. In such instances, the sending state should update the address in ICOTS.
This announcement can also be viewed on the ICOTS Knowledge Base.