Thanks to Our Moderators

Tom Travis

is the General Counsel for the Interstate Commission for Adult Supervision (ICAOS) and a member of the Litigation & Dispute Resolution Service Team at the Wyatt, Tarrant & Combs, LLP.  He assists clients in a variety of cases, including appellate practice, constitutional law, commercial litigation, and transactional matters.
Richard L. Masters

formerly an assistant attorney general for the Commonwealth of Kentucky and general counsel to the Council of State Governments (CSG), is special counsel for the Interstate Commission for Adult Supervision (ICAOS). In this capacity, he represents the Commission before legal proceedings and provides interpretation and guidance as requested. 

A principal draftsman of the ICAOS legislation, enacted by all 50 states, Rick has published writings and speaks extensively on the subject of interstate compacts. He is a co-author of numerous articles concerning the law of interstate compacts including a law review article about the Interstate Compact for Adult Offender Supervision (See The Interstate Compact on Adult Offender Supervision: Using Old Tools to Solve New Problems (Fall 2003), Roger Williams University Law Review). In addition, he is the co-author of a book on the law and use of interstate compacts (See The Evolving Use and Changing Role of Interstate Compacts: A Practitioner's Guide (2007), American Bar Association). 

Mr. Masters received a Bachelor of Arts degree from Asbury College in 1976 and his Juris Doctorate from the Louis D. Brandeis School of Law at the University of Louisville in 1979.
 

Nelson Bunn

Since November 2017, Nelson has served as the Executive Director of the National District Attorneys Association (NDAA), having previously served 3 years as NDAA's Director of Government Affairs with comprehensive experience across Congress, federal agencies, and the criminal justice system stakeholder community. Prior to that, Nelson served as the Director of Government Affairs for The Charles Group in Washington, DC, where among other clients, he represented the Major County Sheriffs of America (MCSA), an organization representing elected sheriffs from counties with populations over 500,000 people and collectively representing over 100 million Americans. Nelson also brings federal agency experience as he spent time in the Science and Technology Directorate at the Department of Homeland Security. With that experience, he brings insight into crisis response programs and emerging technologies in the first responder community.
Nelson graduated from Washington & Lee University with a double major in Politics and Spanish and has a Masters degree in International Affairs with a concentration in International Law & Organizations from the Elliott School of International Affairs at George Washington University. Nelson is originally from Raleigh, North Carolina.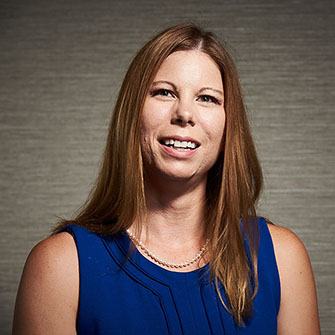 Katherine Stocks

Conference of State Court Administrators
Remote Sentencing/Hearings
Session Description
State courts are utilizing remote technology for criminal matters to a greater degree in order to limit in-person proceedings in light of the coronavirus crisis. Because states must treat Compact offenders as they would their own, practices used for in-state offenders are therefore allowable for Compact offenders. Further, the Compact's rules and advisory opinions provide instructive direction regarding the permissible use of remote sentencing or hearings. As indicated in the ICAOS Benchbook, states may use electronic hearings and conduct 'remote sentencing' for Compact purposes. Moreover, advisory opinion 5-2012  addresses these issues, noting the U.S. Supreme Court's agreement on the permissibility of remote hearings. 
Join the discussion on Tuesday, March 16 at 2pm ET where we will discuss the different ways remote hearings and sentencings impact interstate compact. Commissioners and deputy compact administrators will have the opportunity to ask questions, share their decision-making processes, and engage with other members. Registrations are limited to allow all participants to engage in the discussion. At this time registration is only open to Commissioners and Deputy Compact Administrators. Topics include: 
Engaging the courts
Obtaining signatures
Specific issues with sex offenders and absconders
Violation hearings
Electronic Signatures
Session Description 
External forces such as the global pandemic have combined with technological advancement to create a world where digital or electronic signatures increasingly are the norm. The form, use, and validity of electronic signatures depend on the context, technology, and state laws. Consequently, the validity of electronic signatures on the ICAOS Offender Application and other relevant documents is dependent on the sending state and applicable documentation.    
Join the discussion on Thursday, March 18 at 2pm ET where we will discuss the different ways electronic signatures impact interstate compact. Commissioners and deputy compact administrators will have the opportunity to ask questions, share their decision-making processes, and engage with other members. Registrations are limited to allow all participants to engage in the discussion. At this time registration is only open to Commissioners and Deputy Compact Administrators. Topics include:
Witness signatures
Legal authority
Engaging the courts
Working with other states