The ICAOS Learning Management System (LMS) provides member state with supplemental training opportunities on ICAOS Rules and ICOTS usage.
Training Assignments
Specific course assignments are determined by each member state.  The Commission hosts a variety of content for probation and parole officers, stakeholders (such as courts, jails and parole boards) as well as compact staff.  For information regarding which courses you are required to complete should be directed to your supervisor or compact office. Contact information can be located in the ICAOS directory.
Achievements
Monitor your progress, view or download certificates of completions through the menu items located within the LMS.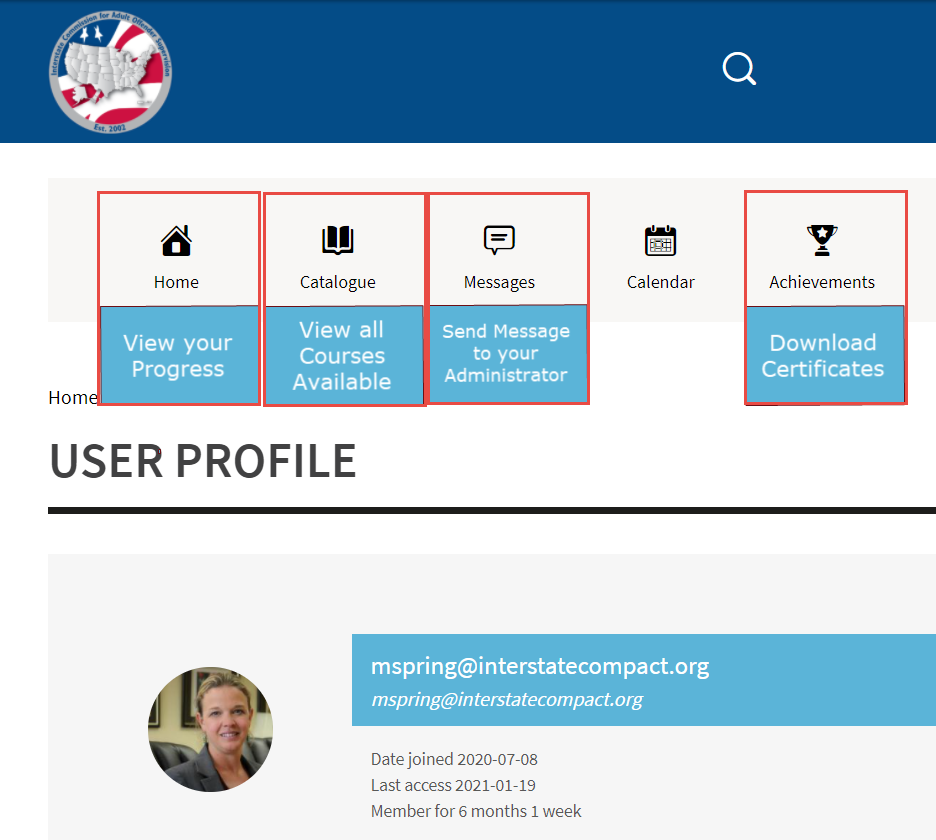 Course Content/Structure
300 level courses contain interactive content not compatible with restricted browsers or when accessed through VPNs (virtual private networks.)  Contact your supervisor or compact office for alternative training when experiencing incompatibility issues.