Allen Godfrey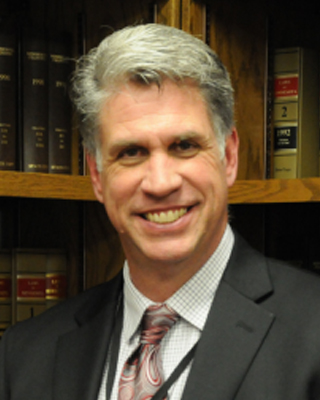 Full Name: Allen Godfrey
Title: Director of Field Services
Commission Title: Commissioner / Compact Administrator
Role Group: Parole & Probation
Agency: DOC Field Services
Unit: Interstate Compact
Address: 1450 Energy Park Drive, Suite 200
St. Paul, Minnesota 55108-5219
Region: Midwest
Office Email: mnisc.doc@state.mn.us
Email: Allen.Godfrey@state.mn.us
Office Phone:
Direct Phone: 651-361-7116
Cell/Mobile:
Fax 1:
Fax 2:
Website:
Note:
Allen Godfrey is the Field Services Director for the State of Minnesota, which is responsible for the oversight of probation and parole, and is also the ICAOS Commissioner.
He began his career working with juveniles in Hennepin County's residential facility in 1984 and has held positions as a probation officer, supervisor, was deputy director in Dakota County, and director of Scott County Community Corrections.
Godfrey has a Master's Degree in Human Services Planning and Administration. While in Dakota County, he initiated the Juvenile Detention Alternative Initiative which led to the reduction of juveniles in detention, and the implementation of specialty courts. He led the implementation, training, quality assurance, and outcomes of Evidence Based Practices (EBP). Allen is a member of the State EBP Policy Committee and serves on the Minnesota Specialty Court Advisory Committee.