Gloriann Moroney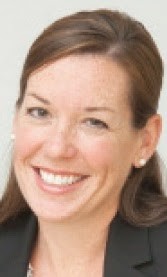 Full Name: Gloriann Moroney
Title: Chairman Massachusetts Parole Board
Commission Title: Commissioner / Compact Administrator
Role Group: Parole & Probation
Agency: Massachusetts Parole Board
Unit:
Address: 12 Mercer Road
Natick, Massachusetts
Region: East
Email: gloriann.moroney@mass.gov
Office Phone: 508-650-4500
Direct Phone:
Cell/Mobile:
Fax 1: 508-650-4599
Fax 2:
Website:
Note:
Gloriann Moroney has more than a decade of experience as a prosecutor in the Suffolk County District Attorney's Office, where she served as Chief of the Child Protection Unit in addition to prosecuting serious domestic violence and sexual assault cases. In 2016 she joined the Massachusetts Parole Board as general counsel and was promoted to executive director in 2018. Massachusetts Governor, Charlie Baker, appointed Moroney as chair of the Massachusetts Parole Board in April 2019.
A graduate of the University of Massachusetts-Amherst and New England School of Law, Moroney was named to Massachusetts Lawyers Weekly "Top Women of Law" in 2014.