Julie Kempker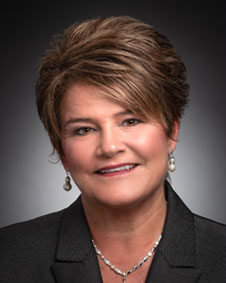 Full Name: Julie Kempker
Title: Division Director of Probation & Parole
Commission Title: Commissioner / Compact Administrator
Role Group: Parole & Probation
Agency: Department of Corrections
Unit:
Address: 3400 Knipp Drive
Jefferson City, Missouri 65109
Region: South
Office Email: moincomp@doc.mo.gov
Email: julie.kempker@doc.mo.gov
Office Phone: 573-522-1515
Direct Phone: 573-522-1515
Cell/Mobile:
Fax 1:
Fax 2:
Website:
Note:
Julie Kempker is currently the Missouri Director of the Division of Probation and Parole. She began her career within the Missouri Department of Corrections in 1988 and she has worked in many capacities including Probation and Parole Officer, District Administrator, Deputy Interstate Compact Administrator, Assistant Division Director and in 2014 she was appointed to the position of the Director of Probation and Parole. Julie has worked within Adult Institutions, field Probation and Parole, institutional Probation and Parole, Interstate Compact and Offender Rehabilitative Services. Prior to her work in Probation and Parole she served as the Department of Corrections Reentry Manager where she spent eight years educating the department, communities across Missouri as well as other states within the US about the implementation of evidence based practices for successful offender reentry.
Ms. Kempker received her Bachelor of Science Degree in Criminal Justice and Psychology at Southwest Missouri State University and Lincoln University.