Linda Rosenberg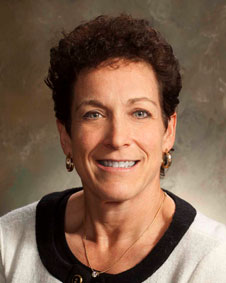 Full Name: Linda Rosenberg
Title: Commissioner / Compact Administrator
Commission Title: Commissioner / Compact Administrator
Role Group: Parole & Probation
Agency: Board of Probation & Parole
Unit:
Address: 1101 S. Front Street, Suite 5950
Harrisburg, Pennsylvania 17104
Region: East
Office Email: ra-interstate@pa.gov
Email: ra-interstate@pa.gov
Office Phone: 717-787-5699 x1128
Direct Phone:
Cell/Mobile:
Fax 1:
Fax 2:
Website:
Note:
Ms. Rosenberg is a native of Pittsburgh. She earned a Master of Business Administration from Robert Morris University in 1990 and a Bachelor of Arts from Michigan State University in 1987. She was appointed as Executive Director of the Pennsylvania Commission on Crime and Delinquency (PCCD) in 2011 and has more than 25 years of experience working to improve the efficacy and efficiency of the Commonwealth's criminal and juvenile justice systems. As Executive Director, she was responsible for the oversight of over 90 full-time staff and the administration of over 30 state and federal funding streams totaling more than $100 million annually. Ms. Rosenberg began her career at PCCD in 1992, serving as manager of its Computer Laboratory and Training Center and later as chief information officer. Ms. Rosenberg returned to PCCD in 2004 after serving as Executive Director of the Pennsylvania Justice Network, or JNET, from 2001 to 2004. She is a member of the Commonwealth Leadership Development Institute for Women in State Government, and a member of the National Criminal Justice Association Board of Directors. She is also a former board member of SEARCH, the National Consortium for Justice Information and Statistics. On June 15, 2016, she was confirmed by the Senate as a Board Member of the PA Board of Probation and Parole.