Richard Barajas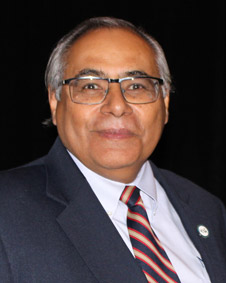 Full Name:Chief Justice Richard Barajas
Title: Executive Director
Commission Title: Ex Officio / National Organization for Victim Assistance (NOVA)
Role Group: Other
Agency: National Organization for Victim Assistance (NOVA)
Unit:
Address: 510 King St., Suite 424
Alexandria, Virginia 22314
Region: South
Email: RichardBarajas@trynova.org
Office Phone:
Direct Phone: 703-535-6682
Cell/Mobile:
Fax 1: 703-535-5500
Fax 2:
Website: http://www.trynova.org/about-us/director/
Note:
Chief Justice Richard Barajas (Ret.) is the Executive Director of the National Organization for Victim Assistance. Chief Barajas is a former District Attorney of the 83rd Judicial District of Texas, as well as serving as Chief Justice of the Texas Court of Appeals for 25 years. Chief Barajas served in the United States Naval Judge Advocate General's Corps as a trial and defense attorney in Norfolk, Virginia and as a staff attorney assigned to the Commander of United States Forces in the Azores, Portugal. A native of El Paso, Texas, Chief Barajas received his Bachelor of Arts degree and his Juris Doctor from the Baylor University. He additionally holds a Master's in Education, Administration and Supervision. He is licensed to practice law in the State of Texas and the District of Columbia Bar.