Roberta Cohen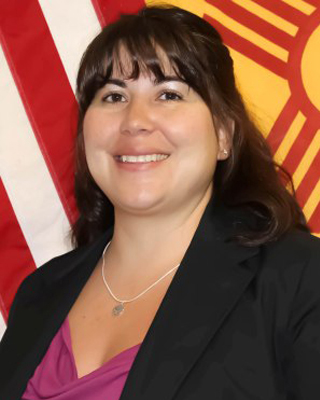 Full Name: Roberta Cohen
Title: Commissioner / Compact Administrator
Commission Title: Commissioner / Compact Administrator
Role Group: Parole & Probation
Agency: Corrections Department: Probation & Parole Division
Unit: P. O. Box 27116
Address: Deliveries only: 4337 State Road 14
Santa Fe, New Mexico 87502-0116
Region: West
Office Email: interstate.compacts@state.nm.us
Email: roberta.cohen@cd.nm.gov
Office Phone: 505-827-8635
Direct Phone: 505-827-8235
Cell/Mobile:
Fax 1: 505-827-8679
Fax 2:
Website: http://corrections.state.nm.us/
Note:
Roberta Cohen started her career in 1994 with the New Mexico Department of Public Safety working with the Financial and Procurement Division, Crime Lab and New Mexico Law Enforcement Academy Training and Recruiting Division.

In January of 2006, Cohen was promoted as the Deputy Compact Administrator with the Department of Corrections, Interstate Compact office. In June 2014; she was appointed Commissioner for New Mexico Interstate Compact by Governor Susanna Martinez. She is a member of the ICAOS Training Committee and the Chair of the Commission's West Region.
Cohen trains all incoming Basic probation and parole recruits for the New Mexico Department of Corrections and the surrounding state judicial agencies.
Cohen is a graduate of Santa Fe Community College in Santa Fe, New Mexico.