Robert Maccarone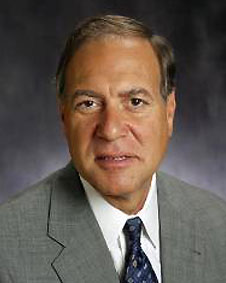 Full Name: Robert Maccarone
Title: Deputy Commissioner
Commission Title: Commissioner / Compact Administrator
Role Group: Parole & Probation
Agency: Division of Criminal Justice Services
Unit: Office of Probation and Correctional Alternatives
Address: Alfred E. Smith Office Building, 80 S Swan Street, 3rd Fl
Albany, New York 12210
Region: East
Office Email: nyprobisc@dpca.state.ny.us
Email: Robert.Maccarone@dcjs.ny.gov
Office Phone:
Direct Phone: 518-485-7692
Cell/Mobile:
Fax 1: 518-485-2401
Fax 2:
Website:
Note:
Robert Maccarone's 46-plus years of public service began in Westchester County. There, he spent more than 25 years as a prosecutor and deputy bureau chief-- in the Westchester County District Attorney's Office; a deputy commissioner at the Westchester County Department of Correction, where he oversaw medical and program services; and the director of criminal justice for Westchester County, which included oversight of state and federal aid programs as well as the extensive portfolio of alternatives to incarceration programs.
Today, he serves as deputy commissioner at the NYS Division of Criminal Justice Services and director of Probation Correctional Alternatives. He also serves as a special advisor to the governor.
Appointed in August of 2014, Mr. Maccarone serves as the New York State commissioner/compact administrator for the Interstate Compact for Adult Supervision. In this capacity, he oversees the interstate transfers of 6,000 individuals on probation and parole supervision.
As state director, Robert Maccarone oversees, funds, and regulates the state's fifty-seven counties and City of New York probation departments, as well as more than two hundred community-based alternatives to incarceration/community corrections programs, including 20 county re-entry task forces. Mr. Maccarone's tenure also includes the implementation of Leandra's Law, resulting in the New York Ignition Interlock program which he continues to oversee and through which more than 75,000 ignition interlock devices have been installed in the motor vehicles of individuals convicted of DWI crimes in New York State.
Education: Bachelor of Sciences in Psychology from Fordham University; Master of Arts in Sociology/Criminal Justice from Fordham University; Juris Doctor Degree from the PACE University School of Law; and completion of the Summer Program for Senior Executives in Government from Harvard University—John F. Kennedy School of Government.
Personal interests include hiking with family in the northwest, international travel, and reading and researching the Presidency of Abraham Lincoln.