The Interstate Commission oversees the day-to-day oversight of the compact between the states.
The Commission promulgates rules to achieve the goals of the compact, ensures an opportunity for input and timely notice to victims and to jurisdictions where defined offenders are authorized to travel or to relocate across state lines and will establish a system of uniform data collection, provide access to information on active cases by authorized criminal justice officials, and coordinate regular reporting of Compact activities to heads of state councils, state executive, judicial, and legislative branches and criminal justice administrators.
The Commission will also monitor compliance with the rules governing interstate movement of offenders and initiate interventions to address and correct noncompliance and will coordinate training and education regarding regulations of interstate movement of offenders for officials involved in such activity.
Our Mission
The Interstate Commission for Adult Offender Supervision will guide the transfer of offenders in a manner that promotes effective supervision strategies consistent with public safety, offender accountability, and victim's rights.
Why the Interstate Commission for Adult Offender Supervision Exists Today
Simply put, the Interstate Commission for Adult Offender Supervision (ICAOS) exists to ensure public safety.
Interstate compacts, such as ICAOS, are born out of necessity. For ICAOS, the necessity is for the 50 states, and 3 territories (District of Columbia, U.S. Virgin Islands, Puerto Rico) to follow identical guidelines on how to handle the transfer of adult offenders from one state to another. This necessity was brought to the attention of this nation by a tragic death in February 1999.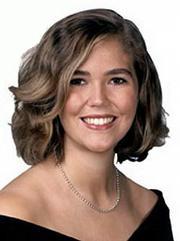 Stephanie Peyton Tuthill is the face of this interstate compact. Peyton, a 24-year-old graduate student and resident of Florida, was attending college in Colorado at the time she was murdered by Dante Terrous Paige. In college, she was the president of her sorority, an environmentalist, a volunteer for the American Cancer Society and Habitat for Humanity. She volunteered at a shelter for abused women.
Paige served 22 months of a 20-year sentence in Maryland for the violent crime of assault and armed robbery at the time he was released and transferred to Colorado. Paige had no family or other contacts in Colorado but was transferred there to participate in a halfway house program. His transfer to Colorado occurred without any notice to Colorado authorities. Paige walked away from his program before he even began it. 
On February 24 Peyton had a job interview. She returned to her apartment to find it had been burglarized and that the burglar was still there. It was Paige. Paige then proceeded to rape and murder Peyton Tuthill.
Following the tragic murder of her daughter, Pat Tuthill has been referred to as an "outspoken" activist and advocate of the Interstate Compact for Adult Offender Supervision (ICAOS), traveling the nation and visiting with state policymakers. In 2001 Ms. Tuthill began pursuing her passion as a legislative activist, speaker and advocate for victims and public safety. Ms. Tuthill was appointed as the Ex-Officio Victims' Advocate for ICAOS. Her speaking engagements have included national legislative conferences, national and state conferences for criminal justice officials and advocates.
The Interstate Commission for Adult Offender Supervision exists to ensure public safety. In doing so, all 50 states and 3 territories follow the same rules for transferring adult offenders from one state to another.