Commissioner
Commissioner / Compact Administrator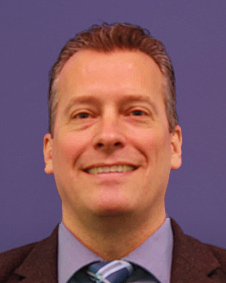 Biography
Dan Blanchard is the Division Director of Adult Probation & Parole in the Utah Department of Corrections, having been appointed in Novemb
read more
Dan Blanchard is the Division Director of Adult Probation & Parole in the Utah Department of Corrections, having been appointed in November 2018. Mr. Blanchard previously served as Deputy Director of AP&P and has over 21 of experience with community and institutional corrections. He received his Bachelor of Science Degree in psychology and his Master of Public Administration from Brigham Young University.
less
Deputy Compact Administrator
State ICOTS Administrator
Compact Office
CRIMINAL INFORMATION TECH II
CRIMINAL INFORMATION TECH II
Victims' Representative
State Council
Members
Dan Blanchard, Adult Probation & Parole
Judge Edwin Peterson
Shirlee Silversmith, Division of Indian Affairs
Doug Fawson, Victim Services Coord., POST
Angela Micklos, Board of Pardons & Parole
Rep. Paul Ray, House
Jennifer Calvo, Adult Probation & Parole
Dale Eyre, Sevier County Attorney
Sheriff Cameron Noel, Beaver County Sheriff's Office
Lana Taylor, Assistant Attorney General
Lisa Remal, Salt Lake Legal Defenders
Kim Cordova, Commission on Criminal & Juvenile Justice
Marshall Thompson, Commission on Criminal & Juvenile Justice
Shane Bahr, AOC
Larry Chatterton, Private Probation Providers
Meeting Documents
Utah has implemented a Child Abuse Offender Registry, effective May 9, 2017
This implementation applies to all child abuse offenders in the custody of the Utah Department of Corrections on parole or probation as of May 9, 2017, or who enter the state on or after May 9, 2017.

Please be aware that any offender entering Utah with a current or prior child abuse conviction may be required to register as a Child Abuse Offender, and their registry information may be published to the public website. It is important to note that even if a Compact offender is not being supervised for a child abuse case, any findings of such cases will trigger a child abuse registration requirement. We are currently reviewing the cases we have that you have Compacted In to our state. We will notify you if a registration requirement is triggered once that has been determined.

You may review Title 77 Chapter 43 Sections 101-109: Utah Child Abuse Registry Code

Should you have any questions please contact the Utah Compact Office at (801) 495-7700 or udc-compact-office@utah.gov.
Fees
Supervision
$30/mo
Application
$50 transfer fee