Dale Crook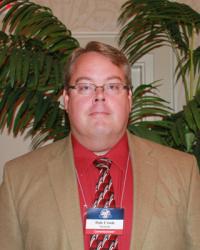 Full Name: Dale Crook
Title: Director of Field Services
Commission Title: Commissioner / Compact Administrator
Role Group: Parole & Probation
Agency: Department of Corrections
Unit:
Address: 280 State Drive, NOB 2 South
Waterbury, Vermont 05671-2000
Region: East
Email: dale.crook@vermont.gov
Office Phone:
Direct Phone: 802-241-0015
Cell/Mobile:
Fax 1: 802-241-0020
Fax 2:
Website:
Note:
Dale Crook has over 20 years of service with the Vermont Department of Corrections. He has held many different positions within the department and began his career as a correctional officer. He then moved out into the world of community corrections as a community corrections officer followed by being a probation officer. In 2008 he began working in the Central Office in policy development and managing the Interstate Compact of Adult Offender Supervision (ICAOS) for the VTDOC. In 2010 he was hired as the Director of Classification. He has been in his current role as the Director of Field Services since 2011. His responsibilities include the supervision of 10 Probation and Parole District Offices, which supervise 7,700 offenders on 11 different legal statuses. He is the East Region Chair for ICAOS and a member of NIC's Probation and Parole Executive Network.
He has a BA from Champlain College in Law Enforcement and a MSA from St. Michaels College.