Jeremiah Stromberg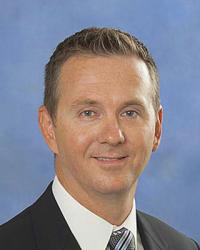 Full Name: Jeremiah Stromberg
Title: Assistant Director
Commission Title: Commissioner
Role Group: Parole & Probation
Agency: Department of Corrections
Unit: Community Corrections
Address: 3723 Fairview Industrial Drive SE, Suite 200
Salem, Oregon 97302
Region: West
Email: Jeremiah.P.Stromberg@doc.oregon.gov
Office Phone: 503-378-2119
Direct Phone:
Cell/Mobile:
Fax 1:
Fax 2:
Website:
Note:
Jeremiah Stromberg is currently serving as the Assistant Director of Community Corrections for the Oregon Department of Corrections. This role includes oversight of the community corrections grant in aid funding; development of statewide legislation, policies, and rules that govern community corrections; jail inspections; program evaluations; liaison between the Counties of Oregon and the Department of Corrections; and Interstate Compact.

Stromberg served on the Oregon Board of Parole & Post-Prison Supervision from 2009–2012, first as the Executive Director before being appointed by Governor John Kitzhaber as a member of the Board. From 1997–2009, he worked for Multnomah County Department of Community Justice in Portland, Oregon in a variety of roles including: Lead of the Juvenile Sex Offender Treatment Unit within the Juvenile Detention Center; Manager of the Adult Secure Residential Treatment Program; Manager of the START Drug Court; Manager of the Parole and Probation Domestic Violence Unit, and Manager of the Local Control Supervision Unit.
In 2016, Stromberg was elected Vice Chair of the Interstate Commission for Adult Offender Supervision and in 2018 was elected as the Commission's Chair. He is also a former Chair of the Commission's Compliance Committee.