Joe Winkler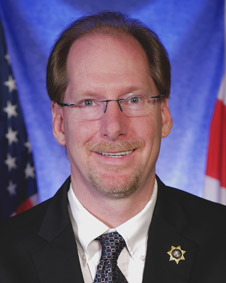 Full Name: Joe Winkler
Title: Director of Community Corrections
Commission Title: Commissioner
Role Group: Parole & Probation
Agency: Department of Corrections
Unit: Community Corrections
Address: 501 South Calhoun Street
Tallahassee, Florida 32399
Region: South
Office Email: fl.compact@fdc.myflorida.com
Email: Joe.Winkler@fdc.myflorida.com
Office Phone:
Direct Phone: 850-717-3460
Cell/Mobile:
Fax 1:
Fax 2:
Website:
Note:
Joe Winkler has over 18 years of experience in Corrections. During his tenure with the Florida Department of Corrections he has advanced through the ranks starting as a Correctional Probation Officer to his current position as the Assistant Secretary of Community Corrections.
In his current position, Director Winkler is responsible for providing support and policy direction to approximately 3,000 staff who supervise over 165,000 offenders. In addition, he provides oversight to the Bureau of Interstate Compact/Probation & Parole Field Services and the Bureau of Community Programs & Victim Services.
Prior to his current position, Assistant Secretary Winkler has held several leadership positions in Community Corrections that have included a Probation Supervisor, Probation Senior Supervisor, Circuit Administrator in two Judicial Circuits, Northern Region Assistant Regional Director, Region 2 Director, and Director of Community Corrections. These assignments have provided him with valuable experience in critical agency missions within Community Corrections.
Assistant Secretary Winkler is a graduate of Saint Leo University where he received a Bachelor's Degree in Criminal Justice.