Martha Danner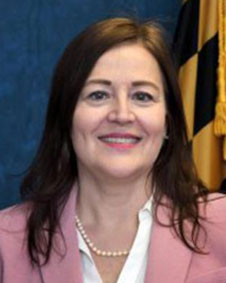 Full Name: Martha Danner
Title: Director - Division of Parole and Probation
Commission Title: Commissioner / Compact Administrator
Role Group: Parole & Probation
Agency: Dept. of Public Safety and Correctional Services
Unit: Division of Parole and Probation
Address: 6776 Reisterstown Road, Suite 212
Baltimore, Maryland 21215
Region: South
Office Email: interstate.compactunit1@maryland.gov
Email: martha.danner@maryland.gov
Office Phone: 410-537-7304
Direct Phone: 410-585-3099
Cell/Mobile:
Fax 1:
Fax 2:
Website:
Note:
Martha Danner began her service career working with troubled juveniles in several public and private facilities. In 1986, Danner landed her first job as a Parole and Probation Agent in south Prince George's County and followed that with a job in Anne Arundel County. She spent 3 years with the Department of Corrections serving as the Assistant to the Deputy Secretary of Operations, where she had a panoramic view of the Department.
Danner is currently the Director of the department's Division of Parole and Probation, managing a staff of 1,100, about 700 of which are agents, in 43 offices around the state.
Director Danner serves on the Board of Trustees for Maryland for Middle Atlantic States Correctional Association (MASCA) and as Maryland's Commissioner for the Interstate Commission for Adult Offender Supervision (ICAOS).
She graduated with a sociology and political science degree from Frostburg State University.