Samuel Plumeri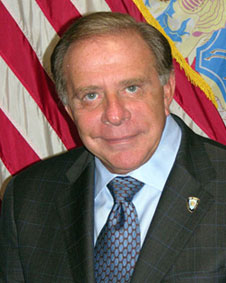 Full Name: Samuel J. Plumeri Jr.
Title: Chairman, New Jersey Parole Board
Commission Title: Commissioner / Compact Administrator
Role Group: Parole & Probation
Agency: New Jersey Parole Board
Unit:
Address: P.O. Box 862
Trenton, New Jersey 08625-0862
Region: East
Email: Samuel.Plumeri@spb.nj.gov
Office Phone:
Direct Phone: 609-292-0845
Cell/Mobile:
Fax 1:
Fax 2:
Website:
Note:
Chairman Samuel J. Plumeri, Jr. serves as chairman of the New Jersey State Parole Board. In this capacity, he oversees an organization that serves as the state's lead reentry agency working to ensure that ex-offenders return to society as law-abiding citizens. Additionally, Mr. Plumeri is charged with reducing the state's recidivism rate.
Prior to joining the New Jersey State Parole Board, Mr. Plumeri served at the Port Authority of NY & NJ as Superintendent of Police and Director of Public Safety.
Chairman Plumeri was appointed Mercer County Sheriff in 1990 and then won several elections thereafter.
Chairman Plumeri began his law enforcement career when he joined the Trenton Police Division, serving as a patrol officer until he was promoted to the department's Special Services Unit. He then eventually was appointed Chief of Intelligence where he led the Trenton-Mercer Organized Crime Strike Force.
Chairman Plumeri has also served as a guiding force for Capital Health System for 16 years, helping to lead the health care system as a member of the Board of Directors from 2003 to 2018. In 2015, Mr. Plumeri was appointed Chairman, Board of Trustees—a role which he still holds.