Tim Strickland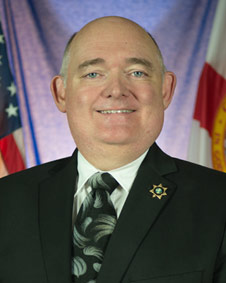 Full Name: Tim Strickland
Title: Deputy Compact Administrator
Commission Title: Deputy Compact Adminstrator
Role Group: Parole & Probation
Agency: Florida Department of Corrections
Unit: 501 South Calhoun Street
Address: Room 143-4
Tallahassee, Florida 32399-2500
Region: South
Office Email: fl.compact@fdc.myflorida.com
Email: Timothy.strickland@fdc.myflorida.com
Office Phone: 850-717-3487
Direct Phone: 850-717-3490
Cell/Mobile:
Fax 1: 850-487-4427
Fax 2:
Website:
Note:
A 1994 graduate from Valdosta State University with a Master of Public Administration, Tim began his career with the Florida Department of Corrections in 1995 and served inside the fence as a Corrections Officer and Classification Officer prior to transferring out to Community Corrections. There, he served as a Correctional Probation Officer, Senior Officer, Supervisor, Senior Supervisor and Deputy Circuit Administrator.
Tim is a Florida Department of Law Enforcement Certified Instructor in General Instruction, Defensive Tactics and Firearms and is a Florida Department of Corrections Certified Range Master.
Tim has worked in 2 Prisons and 4 Circuits throughout his career. He has served in different areas of the state, both rural and urban, prior to his appointment to his current position in the Central Office in February 2015.
Since becoming the Deputy Compact Administrator for Florida Tim has served on multiple committees and work group. Tim currently serves on the Rules Committee and on the DCA Liaison Committee as the South Region DCA chair.