Tom Langer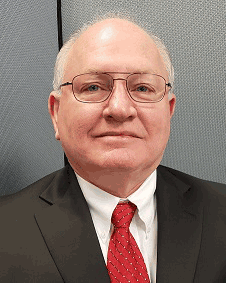 Full Name: Tom Langer
Title: Division Director
Commission Title: Commissioner / Compact Administrator
Role Group: Parole & Probation
Agency: Alabama Bureau of Pardons and Paroles (ABPP)
Unit: Interstate Compact
Address: 100 Capitol Commerce Boulevard
Montgomery, Alabama 36117
Region: South
Office Email: interstate.compact@paroles.alabama.gov
Email: tom.langer@paroles.alabama.gov
Office Phone:
Direct Phone: 334-353-4507
Cell/Mobile:
Fax 1: (334)396-8733
Fax 2:
Website:
Note:
Tom Langer started his career with the State of Alabama in September 1982 as a Corrections Officer with the Alabama Department of Corrections. In 1986, Tom changed job classifications from Corrections Officer to a Classification Specialist still working with the Department of Corrections. In July 1989, he accepted employment with the Alabama Bureau of Pardons and Paroles as a Probation and Parole Officer. Over the years he climbed the promotional ladder from Supervisor to District Manager to his current position as Division Director of the Interstate Compact Unit. Tom graduated from The University of Alabama in August 1980 with a Bachelor of Arts Degree in Criminal Justice and a double minor in Business and Social Work. In December 1998, he received a Juris Doctorate from Birmingham School of Law.