Commissioner
Commissioner / Compact Administrator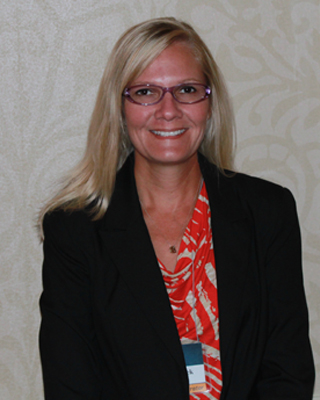 Biography
Amy Vorachek began her career with the North Dakota Department of Corrections and Rehabilitation (DOCR) as Parole Officer serving in the role as t
read more
Amy Vorachek began her career with the North Dakota Department of Corrections and Rehabilitation (DOCR) as Parole Officer serving in the role as the department's Crime Victim Coordinator. In 2008, she was hired by the FBI's Criminal Justice Information Services Division (CJIS) to implement and manage the Statewide Automated Victim Information and Notification system. She returned to the DOCR in 2011 to accept the position as the Director of Administrative Services where her responsibilities included oversight of North Dakota's Interstate Compact Unit, Victim Service Grant Programs, Victim Compensation and Case Planning for newly incarcerated individuals. She was appointed as North Dakota's IC Commissioner in 2017.
Vorachek graduated from the University of North Dakota in 1997 with a degree in Criminal Justice.
less
Deputy Compact Administrator
State ICOTS Administrator
Documents
---
Bill/Statute
Number: NDCC 12-65-01
Offender Information
State Council
Members
Leann Bertsch, Chair (Dept. of Corrections)
Wade Enget, Member (Governor Appointee)
Molly Goebel, Member (Governor Appointee)
Pat Heinert, Member (State Representative)
Judge Doug Mattson, Member (Judiciary)
Scott Meyer, Member (State Senator)
Amy Vorachek, Member (At-Large)
Heidi Smith, Member (Victims' Representative)
Meeting Documents
Fees
Supervision
$55/mo - Effective July 1, 2013
Application
$150

*Offender pays $150 at the time of the application (non-refundable). Once accepted in the receiving state the sentencing county is billed $150. All offender's that request a travel permit pay $10/permit. The revenue from these sources fund the Interstate Compact Return fund.
Web sites