Commissioner
Commissioner / Compact Administrator / DCA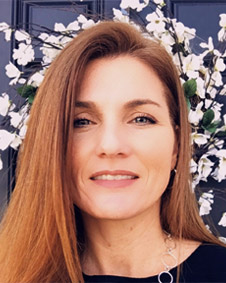 Biography
Terra Taylor began her career with the Department of Correction in 1997 as a Home Confinement support employee. In 1999, she became a Probation an
read more
Terra Taylor began her career with the Department of Correction in 1997 as a Home Confinement support employee. In 1999, she became a Probation and Parole Officer specializing in sex offender supervision. Taylor was promoted to Supervisor in 2011 and in this position she oversaw multiple units including Electronic Monitoring, Sex Offenders, Intake, I-ADAPT, and Interstate Compact. She assumed the role of Operations Administrator at Dover Probation & Parole in 2014 and was responsible for managing the 24/7 Electronic Monitoring Center, the statewide electronic monitoring budget, and the statewide sex offender program. In addition to her core duties, Taylor also had active roles on may special projects such as the Probation & Parole ACA Committee.
In 2016, Taylor accepted the position of Regional Manager of the Dover Probation & Parole Office. As the Regional Manager, she was responsible for overseeing the administration and operation of the Kent County Probation & Parole district office and satellite office which includes over 80 employees. In 2017, she accepted the position as the State of Delaware, Probation and Parole Director.
Taylor earned her Bachelor of Science degree in criminal justice from Wilmington University in 2002 and is a graduate of the NIC-sponsored Management Development for the Future training program.
less
Compact Administrator
Deputy Compact Administrator
Deputy Compact Administrator
State ICOTS Administrator
Compact Office
Interstate Compact Coordinator
Interstate District Movement Officer
Interstate District Movement Officer
Victims' Representative
Victim Services Coordinator
Documents
---
Bill/Statute
State Council
Members
Terra Taylor, Delaware DOC Director, Commissioner & DCA
Honorable Andrea Rocanelli, Delaware Superior Court
Bruce Ennis, Delaware State Senator
Vacant, Delaware State Representative
Kim Book, Executive Director of Victims' Voices Heard Inc.
Erin Connelly, Delaware DOC Victim Services Coordinator
Wm. Craig Watson, Delaware DOC Interstate Compact Coordinator
Meeting Documents
Fees
Supervision
All offenders on probation or parole supervision are assessed $200. All consecutive probations where no break in supervision occurs will not be cause for another assessment.

Offenders transferred to DE will be assessed $200 regardless of the period of supervision. Same fee for 3mos. or 30yrs., as long as there is no break in supervision.
Application
$50 Parole or Probation