Commissioner
Commissioner / Compact Administrator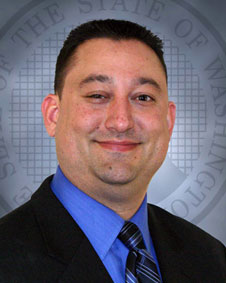 Biography
Mac Pevey began his career with the Washington State Department of Corrections in June 1999 as a community corrections officer and has climbed the
read more
Mac Pevey began his career with the Washington State Department of Corrections in June 1999 as a community corrections officer and has climbed the ranks, serving as a community corrections supervisor, field administrator for section 4-Pierce County, and as a regional administrator.
Pevey also serves as an adjunct professor of criminal justice at Seattle University (since 2004) and has sat on the Criminal Justice Advisory Committee since its inception.
Pevey has his Bachelor of Criminal Justice from Seattle University and his Masters of Arts degree in Criminal Justice from Washington State University. Additionally, he is a graduate of the National Institute of Corrections' Executive Excellence Program in 2015. He is the 2013 recipient of the Secretary's Leadership Award.
less
Deputy Compact Administrator
Deputy Compact Administrator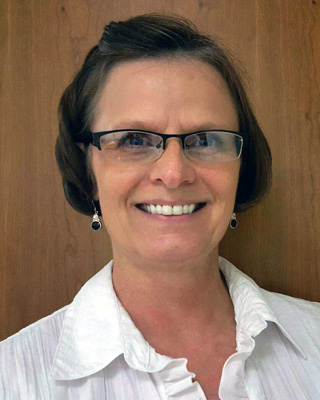 State ICOTS Administrator
Compact Office
Interstate Community Corrections Officer 3 / Reporting Instructions
Interstate Community Corrections Assistant
Interstate Community Corrections Officer 2/ Violation Reports
Interstate Community Corrections Officer 2/OOS Caseload
Program Specialist / Transfer Requests
State Council
Members
Russ Hauge, Commission Chair, Citizen Representative
The Honorable Catherine Shaffer, King County Superior Court Judge
The Honorable Roger Rogoff, King County Superior Court Judge
Jon Tunheim, Thurston County Prosecuting Attorney
Jeannie Darneille, State Senator
Mike Padden, State Senator
Michael Fenton, Thurston County Juvenile Court Administrator
Kimberly Gordon, Attorney at Law
Sonja Hallum, Designee, Office of Financial Management
Jennifer Albright, Citizen Representative
Tony Golik, Clark County Prosecuting Attorney
Marybeth Queral, Asst. Secretary, DSHS - Rehabilitation Administration
The Honorable Stanley J. Rumbaugh, Pierce County Superior Court Judge
Brad Klippert, State Representative
Eric Pettigrew, State Representative
Greg Links, Director, Washington Appellate Project
Sheriff Paul Pastor, Pierce County Sheriff's Office
Stephen Sinclair, Secretary, Department of Corrections
Kecia Rongen, Chair, Indeterminate Sentence Review Board
Tim Wettack, Citizen Representative
Phillip Lemley, Council Member, City of Richland
The Honorable William Houser, Kitsap County Superior Court Judge
Maia McCoy, Citizen Representative
Fees
Supervision
For crimes committed prior to October 1, 2011
Charge per the offender's assessed Risk Level, Felony offenders Risk: HV (High Violent), HNV (High Non Violent), Mod = $20/mo.; Low = $3/mo.

Misdemeanor Offenders: HV, HNV, Mod = $40/mo.; Low = $20/mo.
For crimes committed on or after October 1, 2011
Charge all offenders $475 per cause.
Application
$100